Background
I've known Arnold ever since I was in university (he was even one of the cameramen for the Cost of Looking en Pointe). The year before he was going to graduate from university we met up for coffee so I could give him some tips on his resumé. After some discussion we decided that creating a website would be in his best interest because it would give more information than a resumé would, and would give him a place to host his blog, experience, and serve as a hub for communication to him.
I helped him initially set up his website and gave advice for how to set up his pages and what to do for good SEO, and gave him again the branding that I had developed for him while I was still in university. I checked up every week or so to see how his progress was coming along.
About a month after we initially met to set up his website, he messaged me and told me how overwhelmed he was creating the website. There were so many moving parts and while he loved the content creation side of designing his website, he was having a hard time putting his vision into action.
Naturally, I knew I could help Arnold turn the base WordPress template I had helped him pick out into something personalized and easily editable for him later.
Branding & a New Logo
The first thing I designed for Arnold was a new logo. He had been fiddling with some templated designs in Canva, but decided that going with a custom-built option would be better.
Using a collaborative Pinterest board, Arnold and I came up with what his personal branding and website should represent about himself as a person. Using a mix of Toronto cityscapes (Arnold's hometown), sports heroes, and food (two of Arnold's specialities), I developed a bright and impactful colour scheme that would transcend his personal branding, business cards, and website.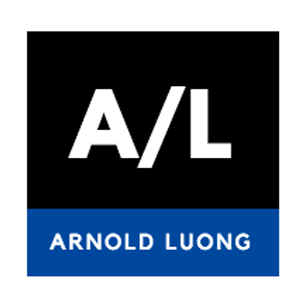 Initial Canva-template logo from Arnold.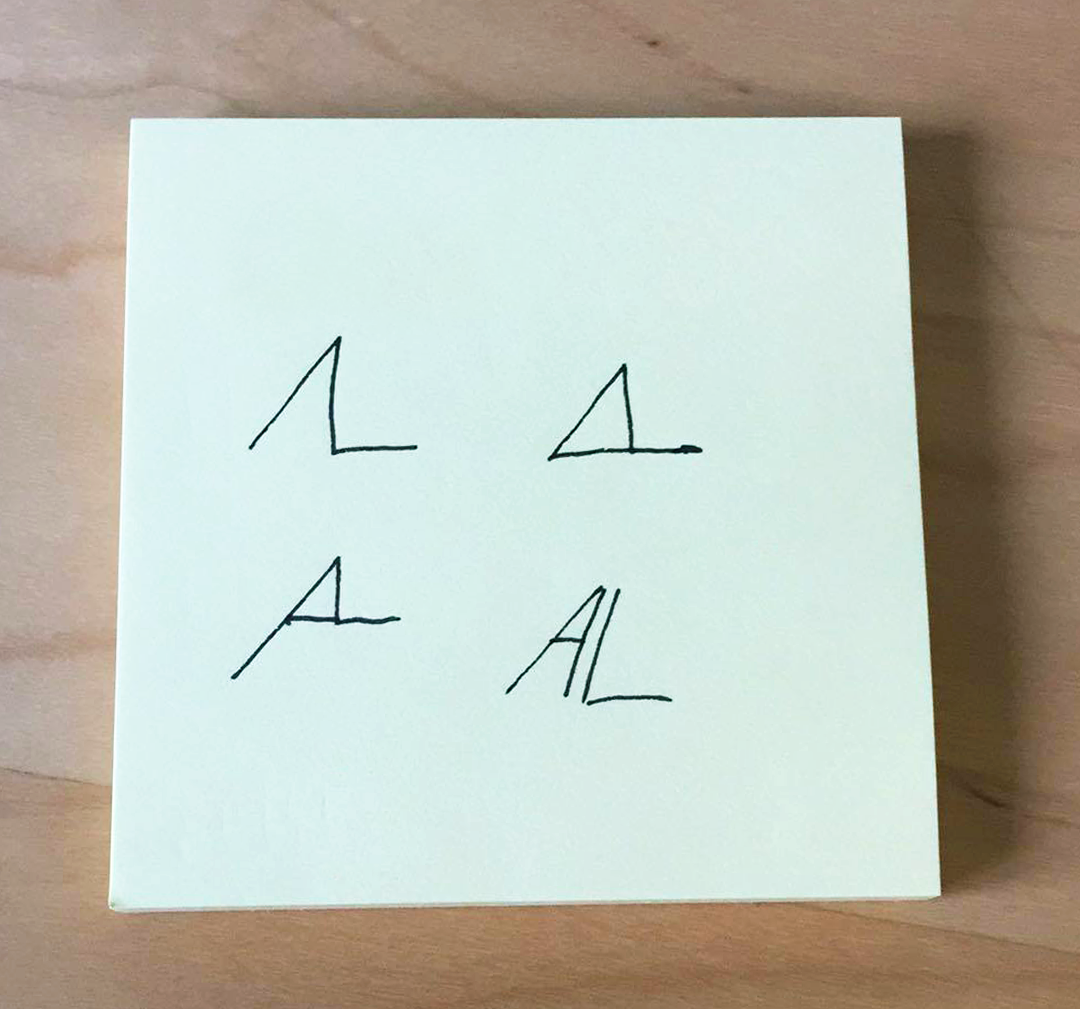 First draft of logo designs sent to Arnold. Since we're good friends I sent them through text and on a sticky note. I wouldn't usually do this for clients.
Once I had the colour scheme set out, I developed his logo. His original Canva logo design was his initials, A/L, inside a box with his name below it.
Taking this design, in particular the back slash (/), I quickly sketched a few design options and sent them to him. All four initial sketches combined his initials with the slash in a modern and simplistic way.
I avoided anything too complicated for Arnold because of how widely his logo would be used. Additionally, since his interests are varied and he is still in university, his logo needed to be something that could go with him no matter what career path he focused on. Whether it be sports marketing, corporate relations, or social media management, Arnold's logo can go with him and be appropriate in any situation.
I chose Open Sans as the typeface for the logo because of its universality. This font can be implemented into Arnold's resumé and website easily, no matter whether I design something for him or he develops it himself. Since his personal brand has been fine-tuned so much it was important to ensure that whatever branding elements were created were easy to implement.
Arnold's favourite logo sketch (and mine too) was the first one. He loved its simplicity compared to the other designs, and liked how it was one fluid line instead of having connecting points. This fluidity helped give the logo its modern yet still corporate touch. The other logo designs would have worked as well, but would have given his brand a more traditionally corporate feel.
After the initial sketch design was approved, I developed three versions of the logo's icon element. The first just incorporated the line. The second version boxed the line, segmenting a square into two triangles and a rectangle. The third version used the box, but added an additional elongated element to give the logo some more dynamics. All of these logos were sent to Arnold in a single colour.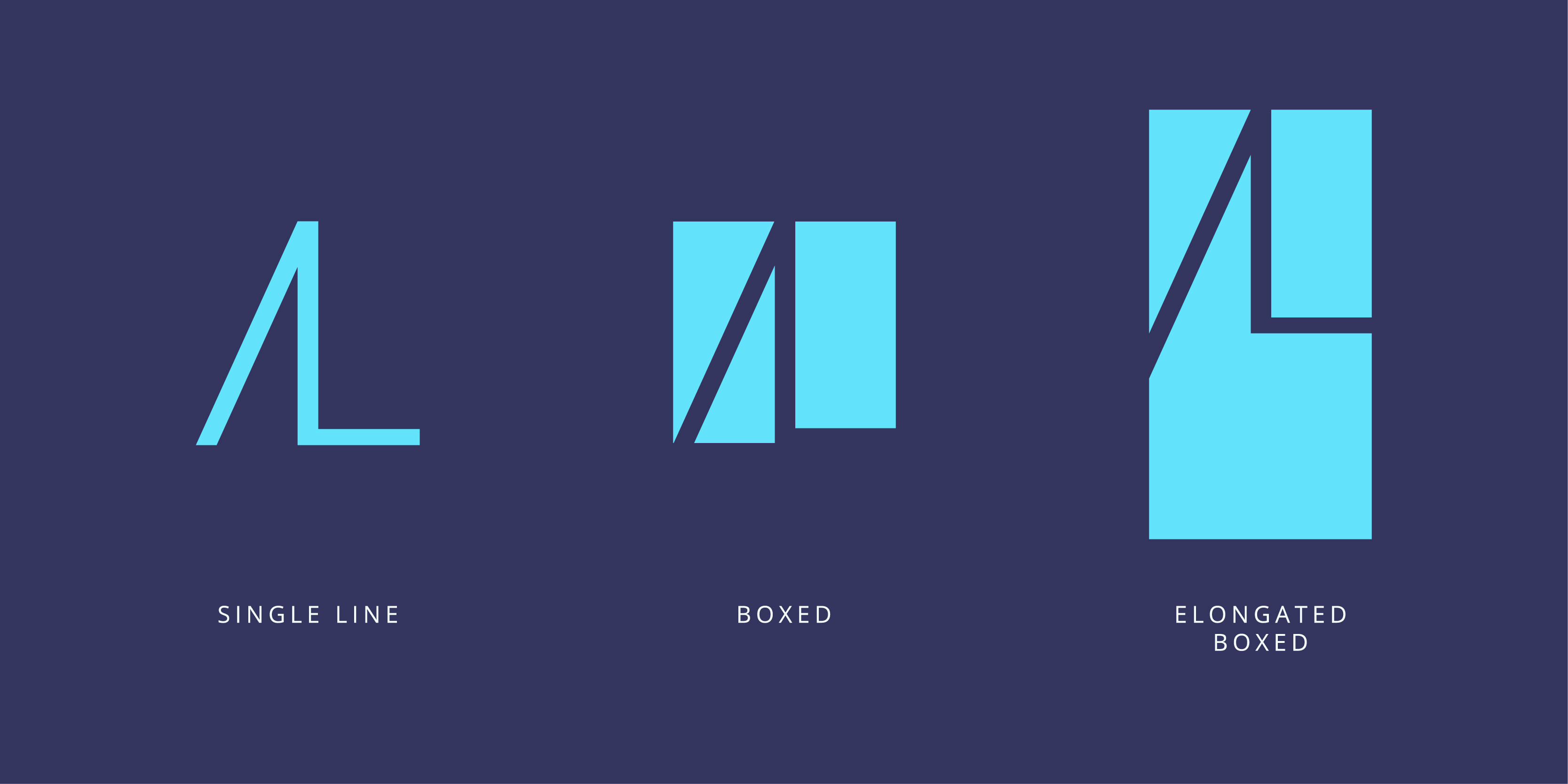 Arnold was instantly happy with the logo designs, so I got to work adding some dynamic colours from his personal branding palette. I decided on the deep purplish blue, the bright blue, and the green. All three colours worked very well together, and altogether give a bright and corporate image; exactly what Arnold was looking for.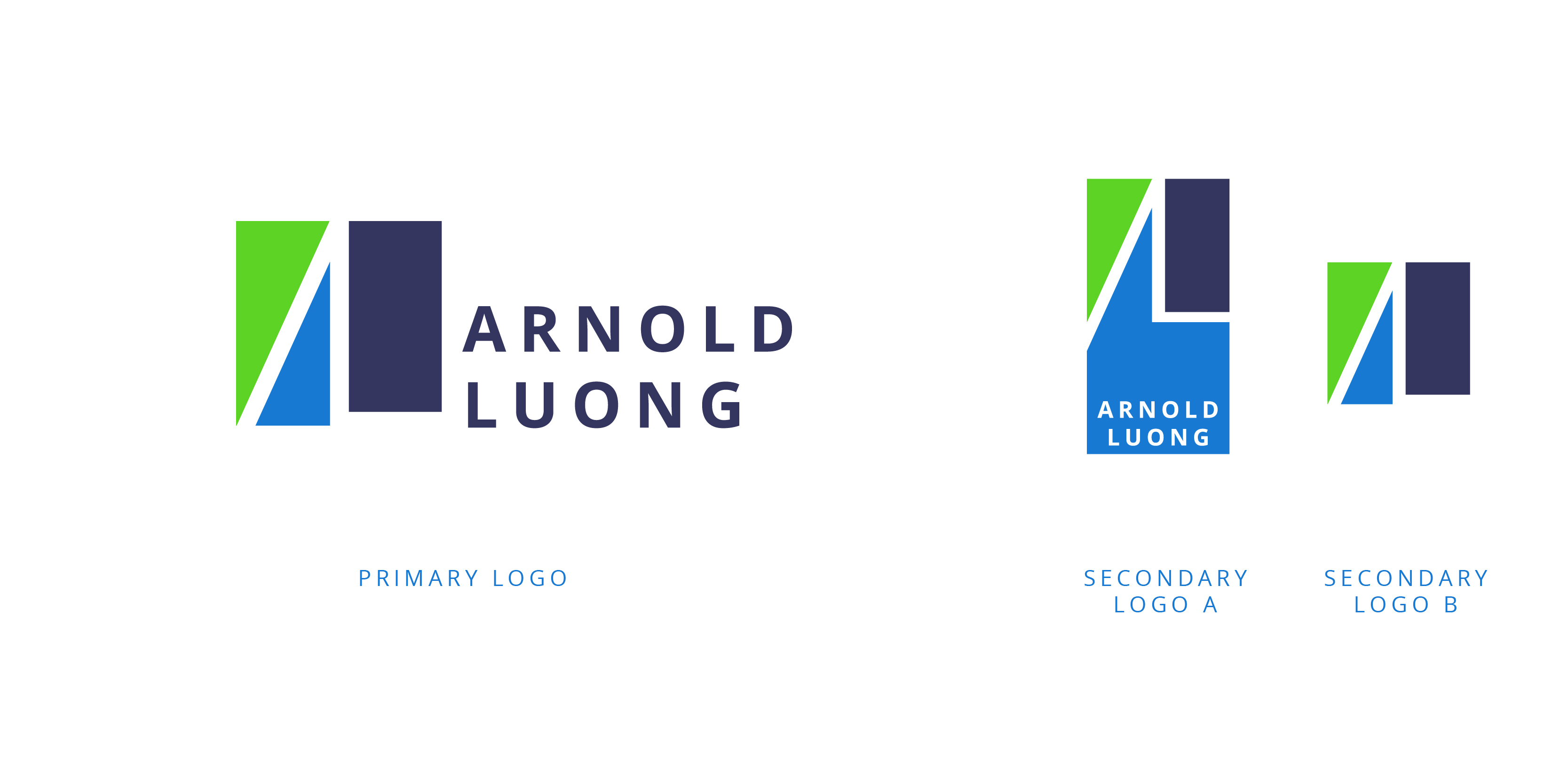 There are 3 versions of Arnold's logo. The primary logo includes the square icon with his name to the right. Secondary logo A uses the elongated rectangle shape with his name inside the rectangle. This logo is used on his business cards and in other cases where there isn't a lot of horizontal space. Secondary logo B is just the iconographic logo, used for social media and his website's favicon.
For many students, designing presentations and digital media is all about trying to fit as much information on a single page or presentation slide as possible. When I first got access to Arnold's website's backend system to see what he had been working on, the pages were designed in a similar way.
The first thing I designed for Arnold was a simple "Coming Soon" temporary home page. This included simple messaging, a countdown timer to the estimated date of completion, a progress bar so Arnold could easily track how much of the website was done, and a simple contact form so anyone coming onto the website could get in touch with Arnold if they got to the site too early.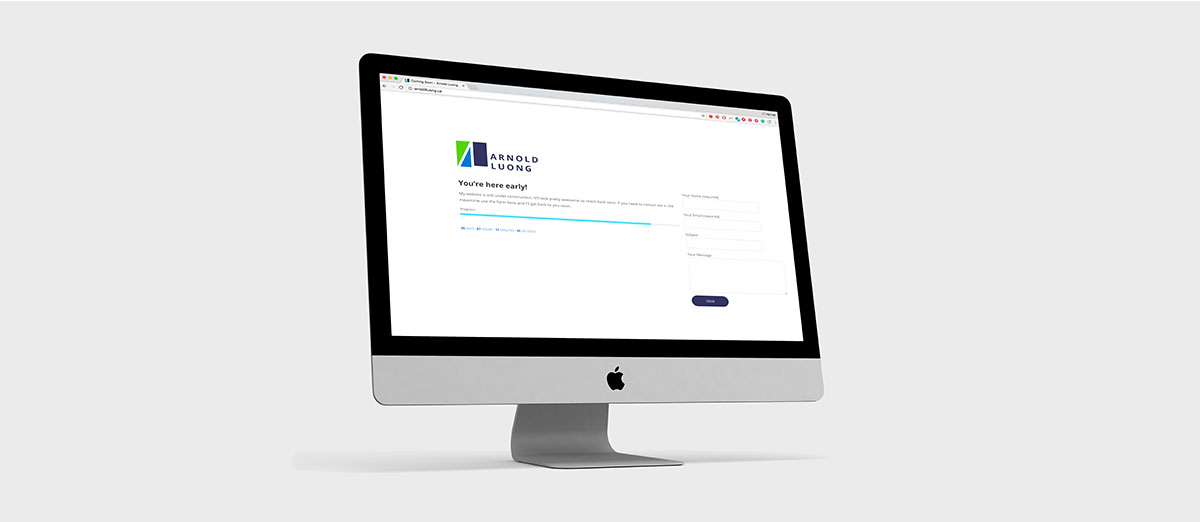 Once I had a "Coming Soon" page done, I started working on his Resumé and About pages. I used simple colour-blocked rows in his branded colours along with his brand's typography to create a dynamic and punchy website feel.
His Work Experience and Volunteer Experience pages came next, using icons to break up the bullet point text that was there originally.
Finally, I designed two separate pages to house his separate blogs for Food and Sports, giving each a thematic background.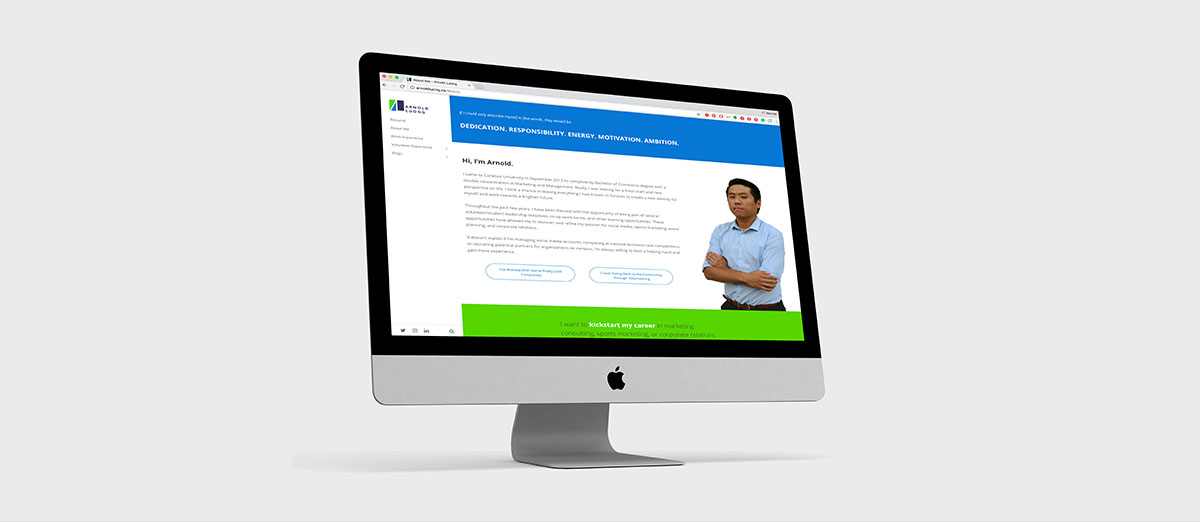 Business Cards & Printable Resumé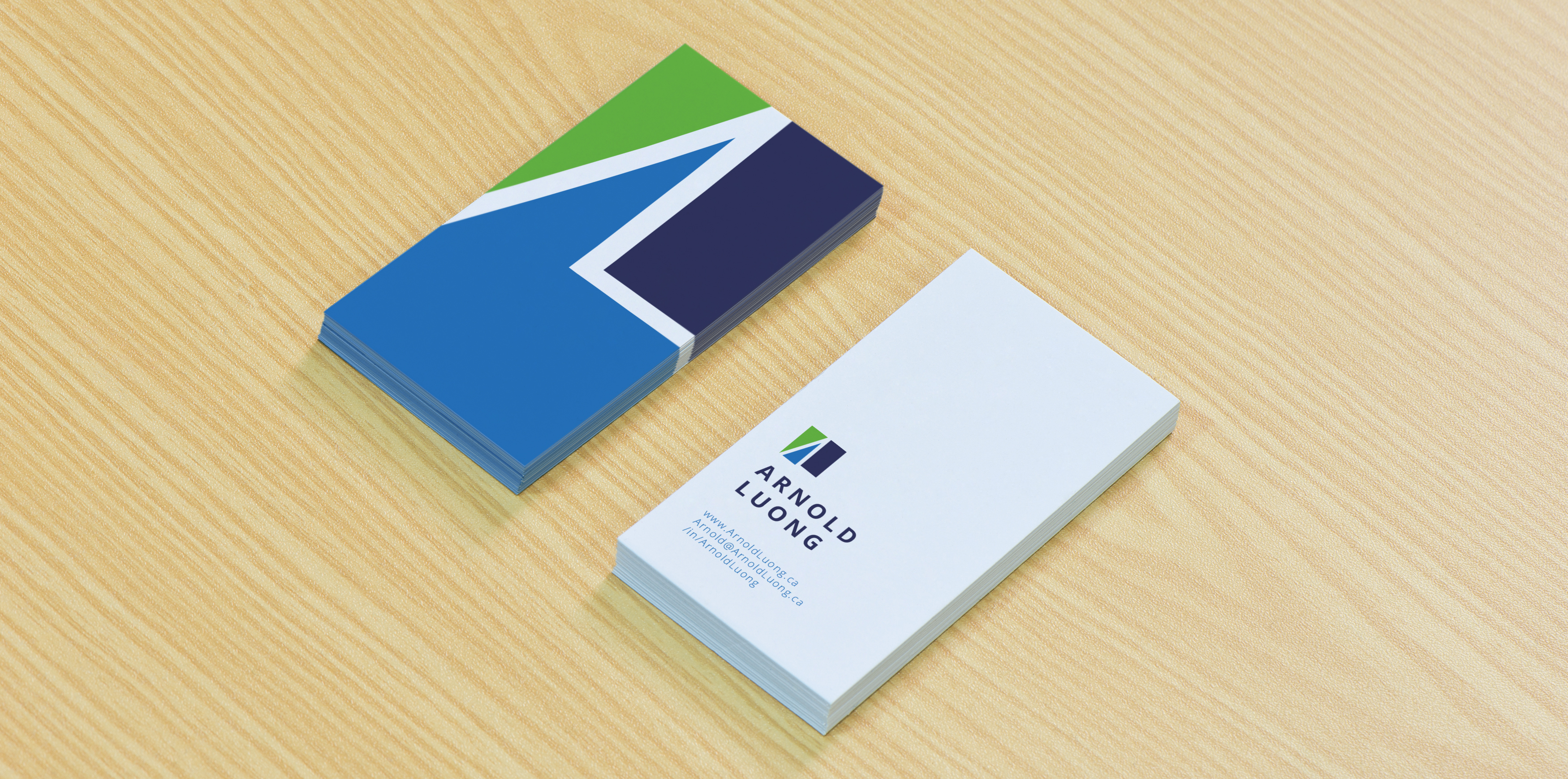 In addition to his new website and personal branding, I designed Arnold some business cards. I kept the information on the cards simple, only including his name, email address, website, and LinkedIn profile. Being a student, I didn't want to include any titles or career information about Arnold. Since he's still not sure what he's going to be doing after he graduates, I didn't want his cards to only be good for a few months before they should be updated. His other social media profiles were left off of his business cards in case he updates the handles in the future.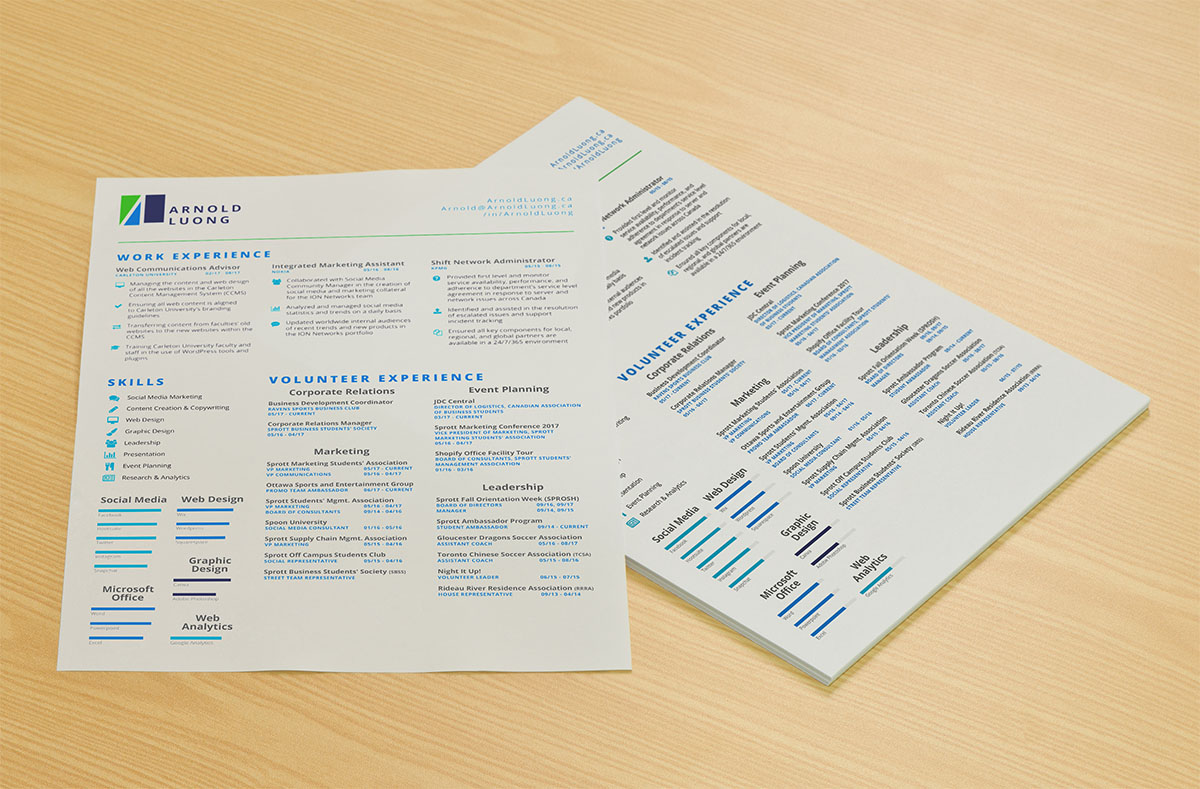 For more traditional job applications, Arnold also needed a printable resumé. Using the same design style as his website, I condensed the information from each of his site's pages into a 1-page resumé. This resumé highlights his work experience, skills, and lengthy volunteer experience while still sticking to the 1-page guideline expected by most organizations.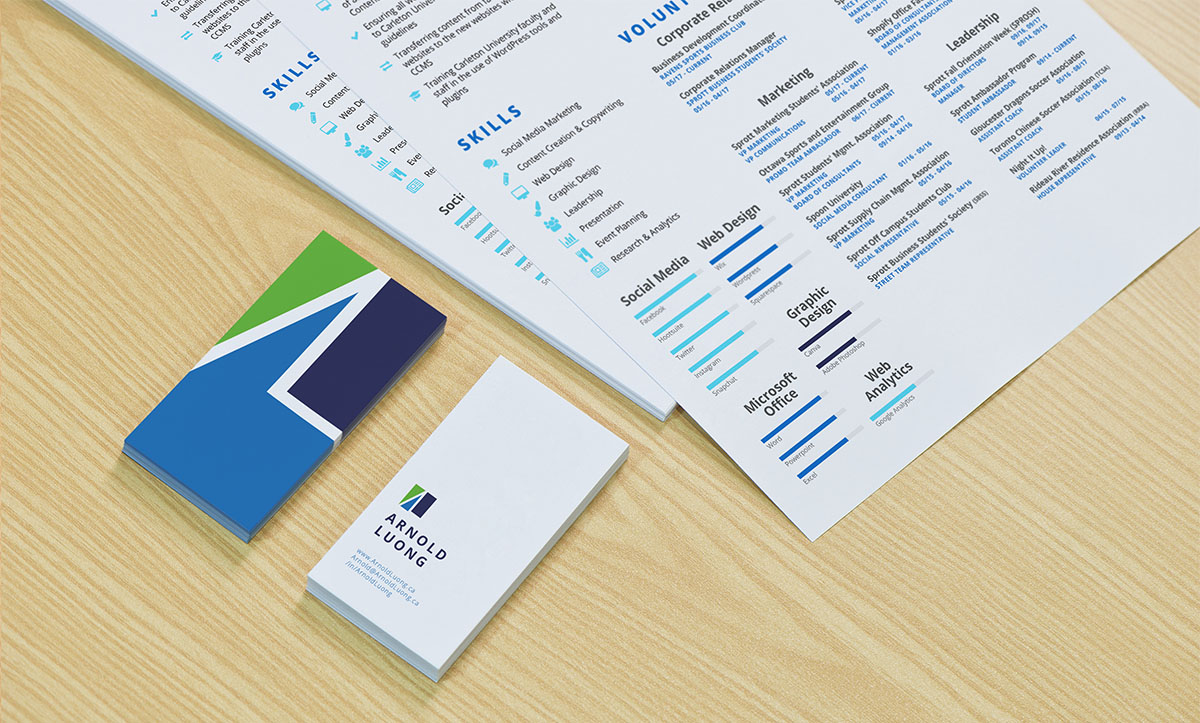 "I was very impressed in how Hannah has exceeded my expectations in bringing the spotlight to my personal portfolio, blog, and work experience. Hannah was amazing to work with in terms of effectiveness, accountability, and professionalism. I am very pleased with the overall outcome of the website in terms of its ease of navigation and visual appeal.
I am grateful for Hannah's ability to accommodate and help whenever I run into an issue and she was always on board into lending a helping hand. I definitely recommend her for anyone looking to bring a vibrant and colourful outlook to your web presence!"
Arnold Luong