The following is collateral for a report and presentation involving marketing Carleton Univeristy to French high school students for a fourth-year marketing course at Carleton University. For this presentation, the slides were very minimalistic to match Carleton University's current marketing collateral to new students.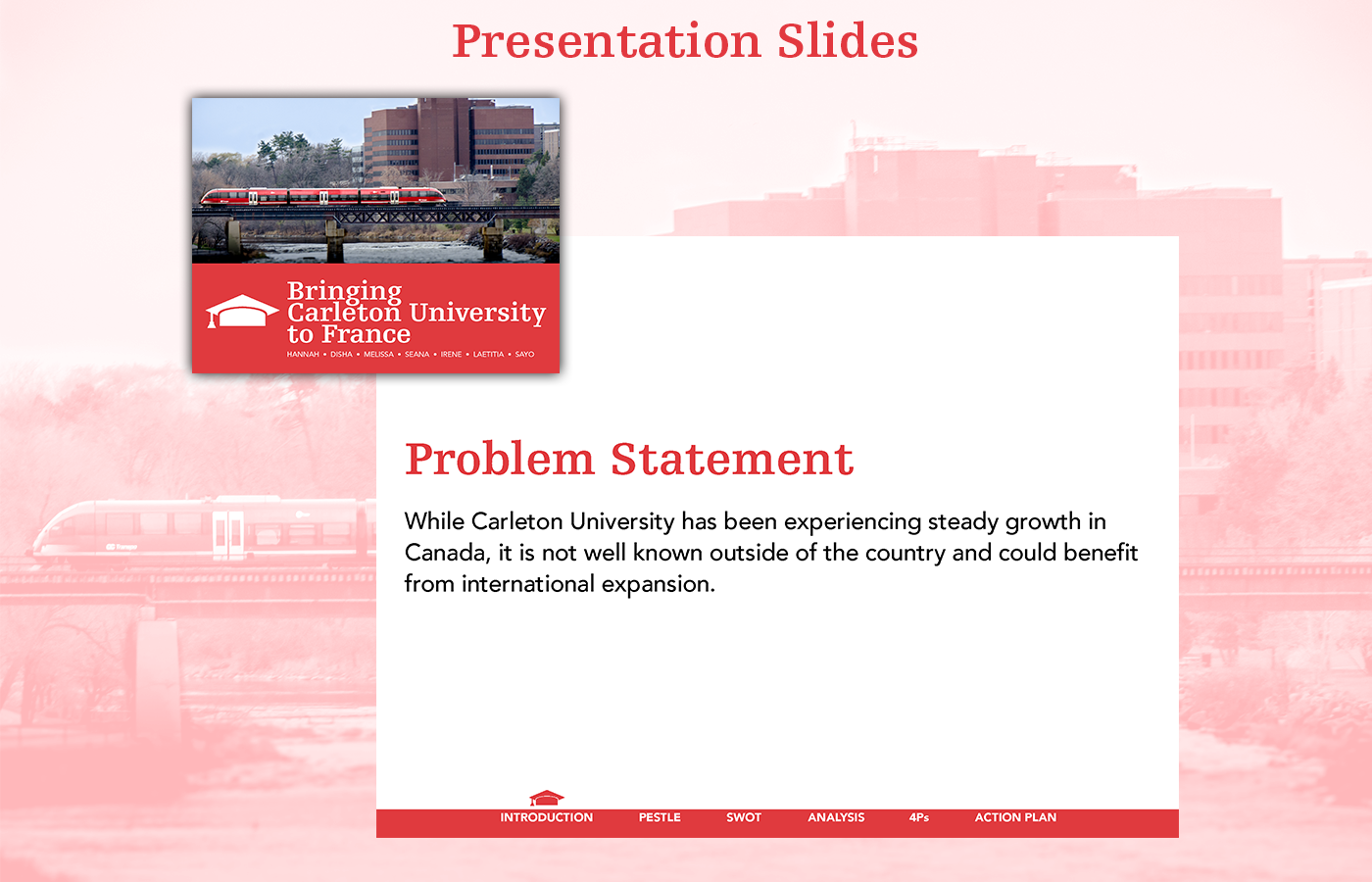 Carleton University's current ad campaign "I chose Carleton. I'll tell you why." was used as inspiration for bringing Carleton University to France, and the same messaging is used in these outdoor ad mockups featuring French students currently studying on exchange at Carleton University.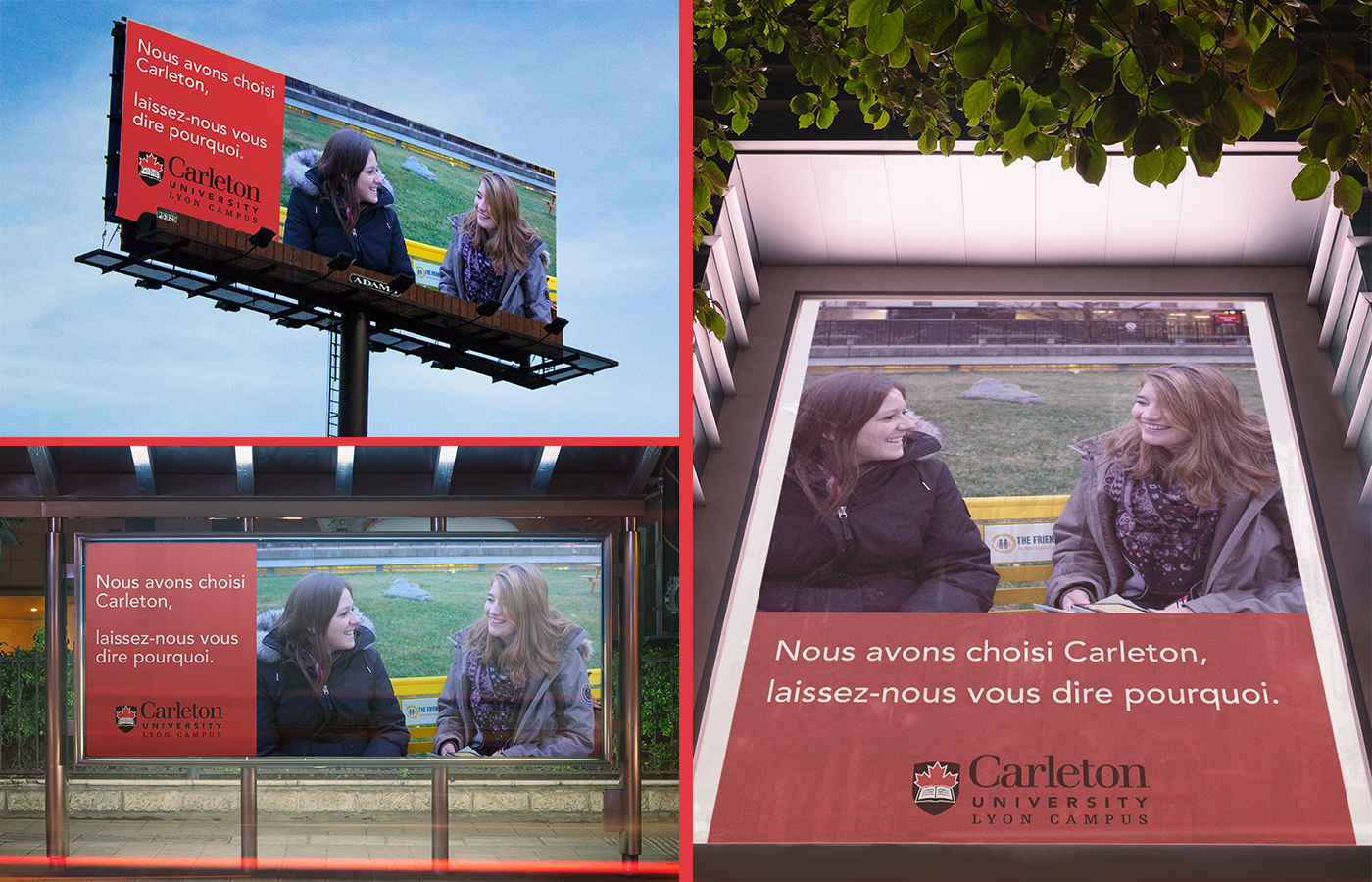 Finally, a sample video advertisement was created to show the potential for interactive media campaigns in the development of this new campus.