Moving office locations is one of the perfect times to purchase a new phone system, especially with Versature since it can be shipped to the new location ready to go. Since this is such a vital time for potential clients, we were developing a moving campaign to attract these people.
What started out as a simple email and targeted ad campaign quickly turned into a full multi-platform campaign. Potential clients were hit with personalized postcards, email messaging, a free checklist, display ads, and more. Here's some of the pieces I worked on.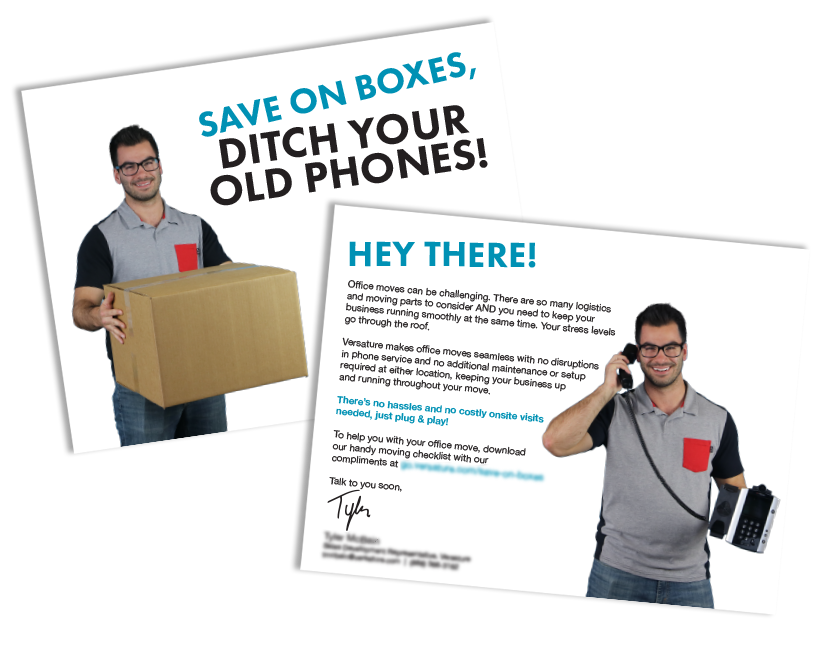 One of the ways we wanted to stand out was through the use of physical mailers sent to potential clients. These postcards were customized with 4 of our sales development representatives, and sent specifically to the potential customers that were on each SDR's list. So if Dean was assigned to Company X, Company X would receive a postcard with Dean's image on it, so when they call in or fill out the form online, they'd continue talking specifically with Dean.
Ironically enough, after we sent out the postcards, we received quite a few back that were returned because the company had already moved.
Landing Page
Once we captured the potential customer's attention. the next step is to get their information and offer them something in return. In this case, a free downloadable checklist for organizing your office move.
Just like the postcard they received and the ads that have been following them around, the landing page shows the images of the actual person who would be calling them, individualizing the experience further.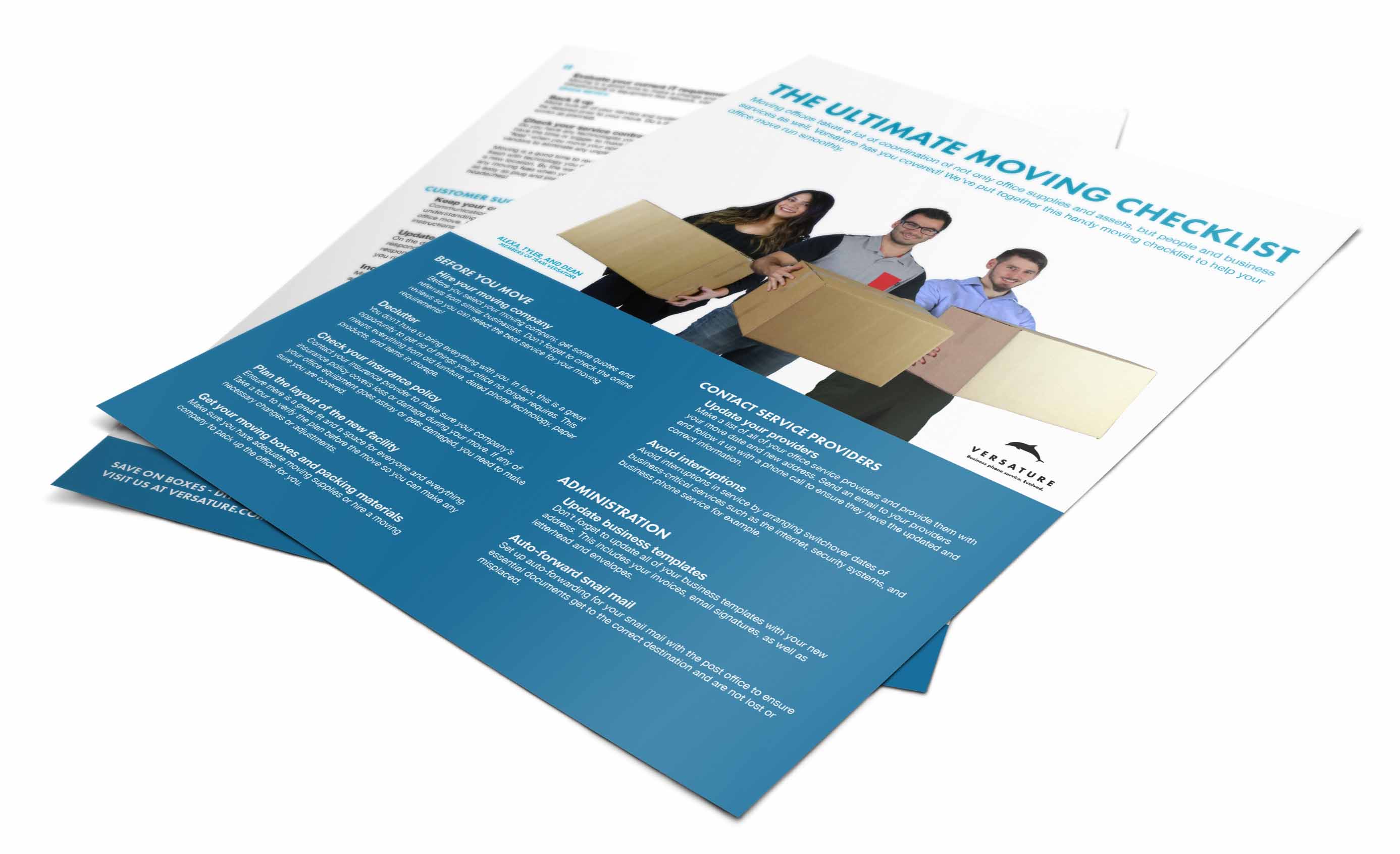 The Ultimate Moving Checklist
Now obviously people aren't just going to give us their contact information unless we give them something in return. Since the target market for this campaign was businesses that were planning on moving, the most obvious choice was something relating to their upcoming move. Therefore, we researched and created the "Ultimate Moving Checklist", detailing everything needed for their move, from scheduling staff to letting customers know about potential downtime.