Decluttering Documents
Recital season is one of the most chaotic yet rewarding times of the year for dancers, parents, and teachers alike. With a studio as large as Greta Leeming, the amount of planning and preparation that go into making the three shows and week of rehearsals a success is astronomical. Everything from ensuring that no dancer has too many numbers back to back, to making sure that everyone knows where they need to be and when is meticulously planned.
In terms of design, it's of the utmost importance that parents be able to look at a document and understand what's going on quickly, and convey all the necessary information.
After struggling with multiple versioning and haphazard Word documents, Greta Leeming decided that this year they would have all schedules and information designed by me for consistency and clarity.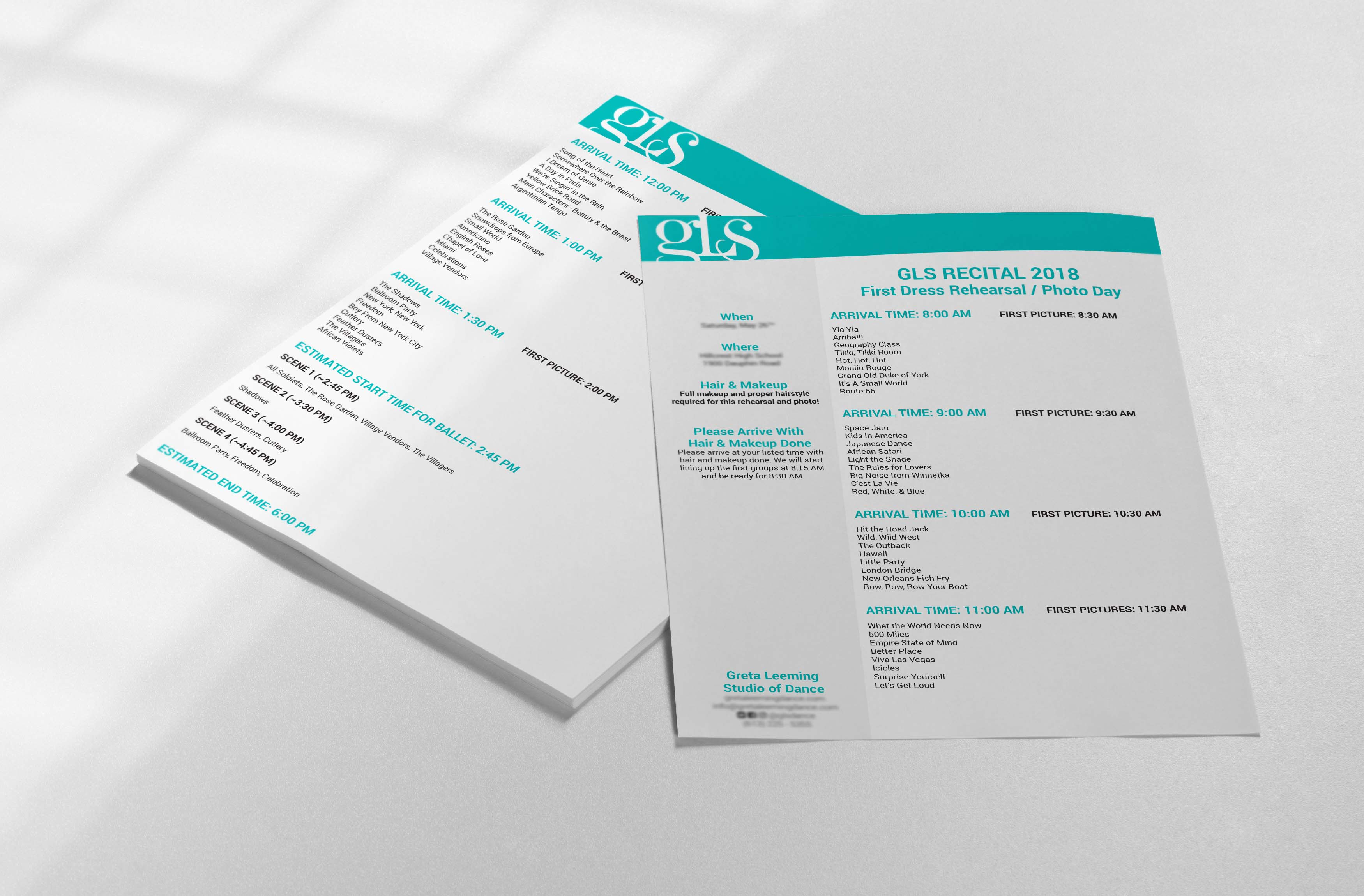 Putting it All Together
With a total of 8 documents being constantly updated with small changes, parents were starting to get overwhelmed with all of the emails about recital rehearsal scheduling, and I knew there had to be a better way.
What had initially been thought of as a newsletter to be sent out to parents with all the information soon turned an idea for one single master document. From there, I realized that the sheer number of documents would make this a beast in and of itself, which is when I came up with the idea for the online hub.
This password-protected page on the Greta Leeming website serves as a single location for all documents and information regarding recital. Everything from directions to rehearsal schedules is on this page or linked to this page. Since there was private student information being shown, a password was essential to ensure the security and safety of the students.