The SOAR! Student Leadership Conference is a conference run for students by the Student Experience Office in collaboration with Residence. I was in charge of creating advertisements promoting the event that were similar to those of the previous year, and to create collateral for during the event.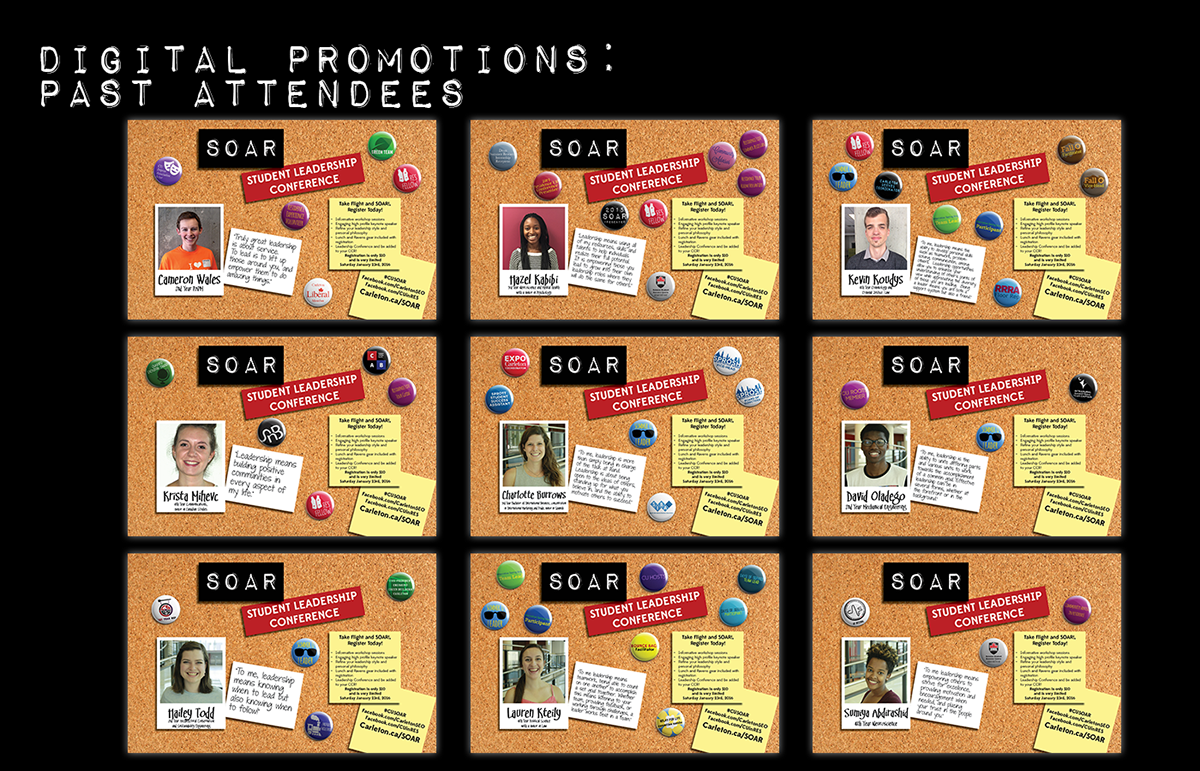 The first advertisements displayed around campus were of past attendees of the conference, including students from Residence and the Student Experience Office.
Each student featured in these promotions was asked to give a list of all of the extra-curricular positions they have held since beginning univeristy. Here are the "pins" created for the advertisements used to showcase their involvement and to keep with the cork board theme.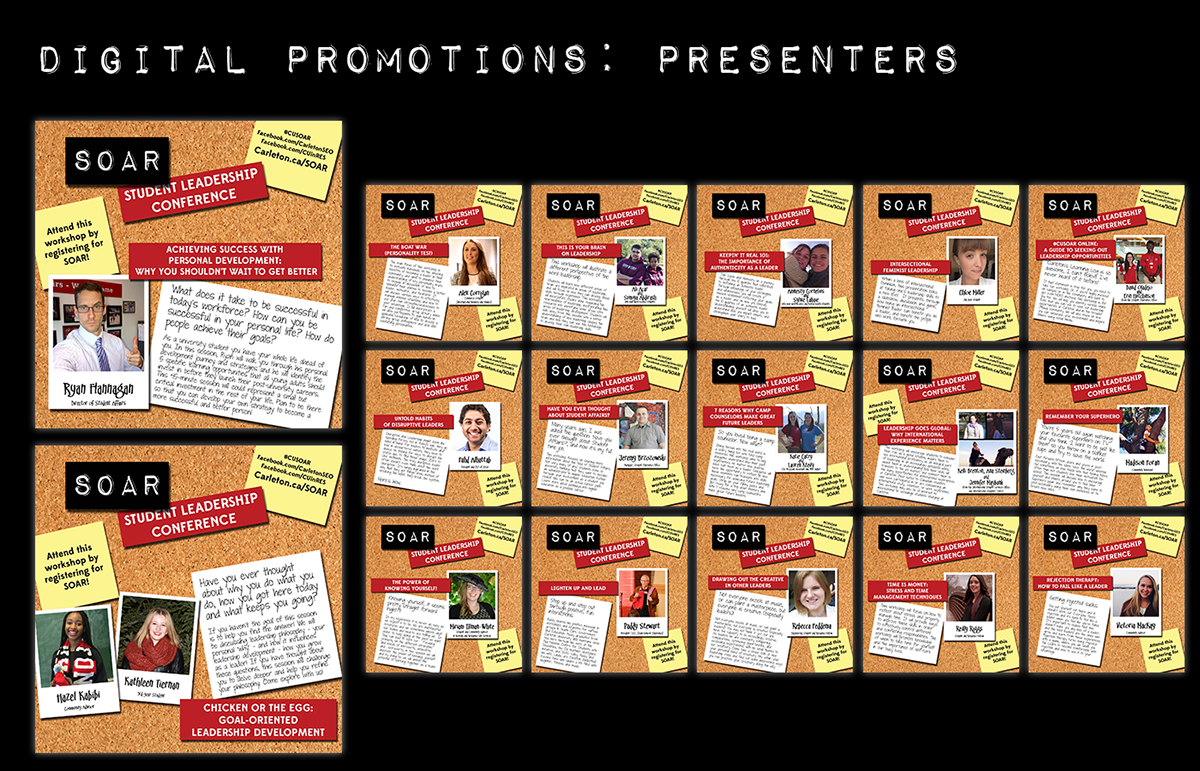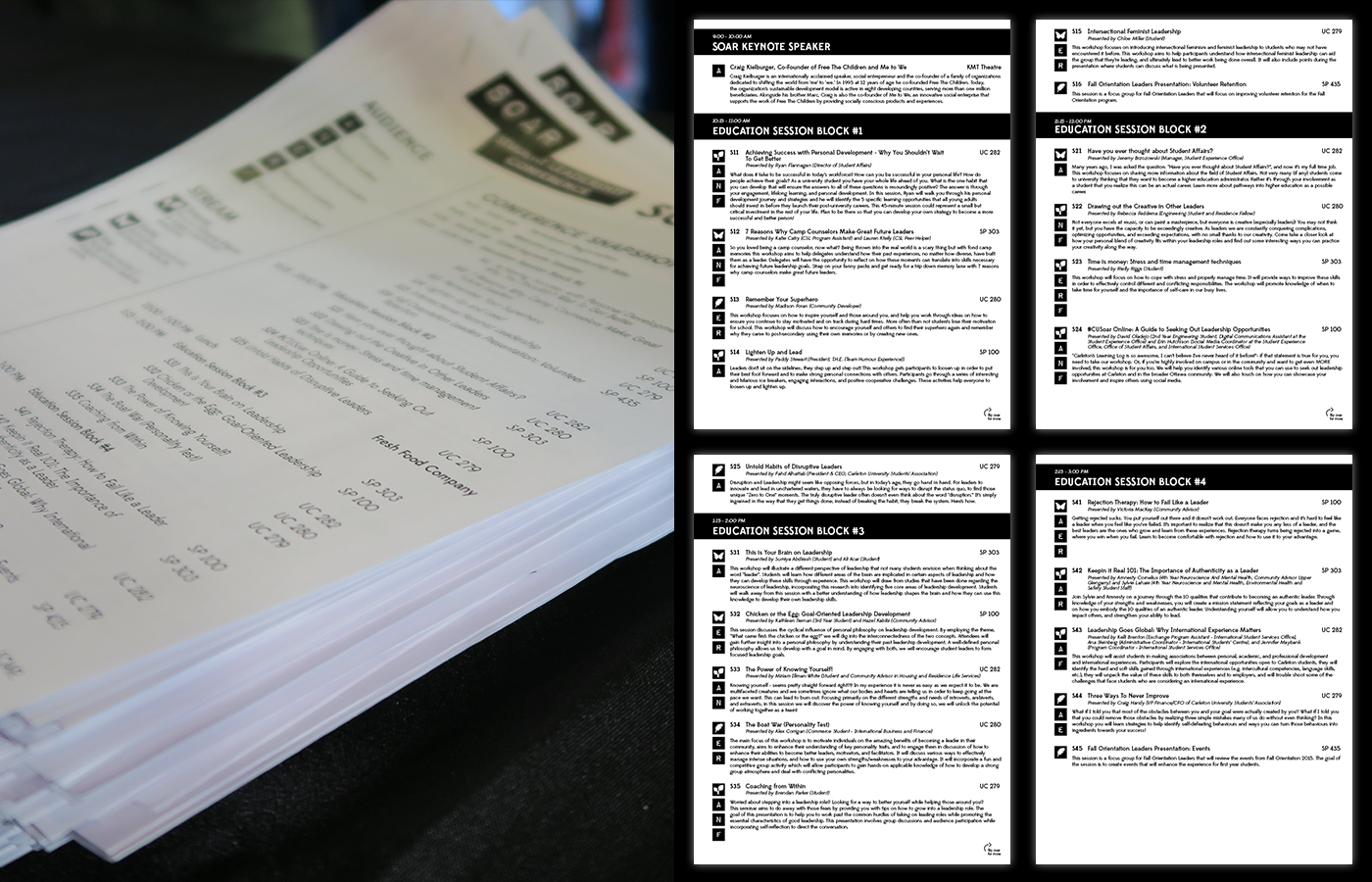 At the conference, participants were given a printed schedule with all the information about the day and the conference sessions they could attend. Each session was given a stream and one to three target audience groups, which were listed on the schedule.