The following is a case for support and investor presentation for a new building for the Sprott School of Business at Carleton University, prepared as an assignment for a fourth-year marketing course at Carleton University.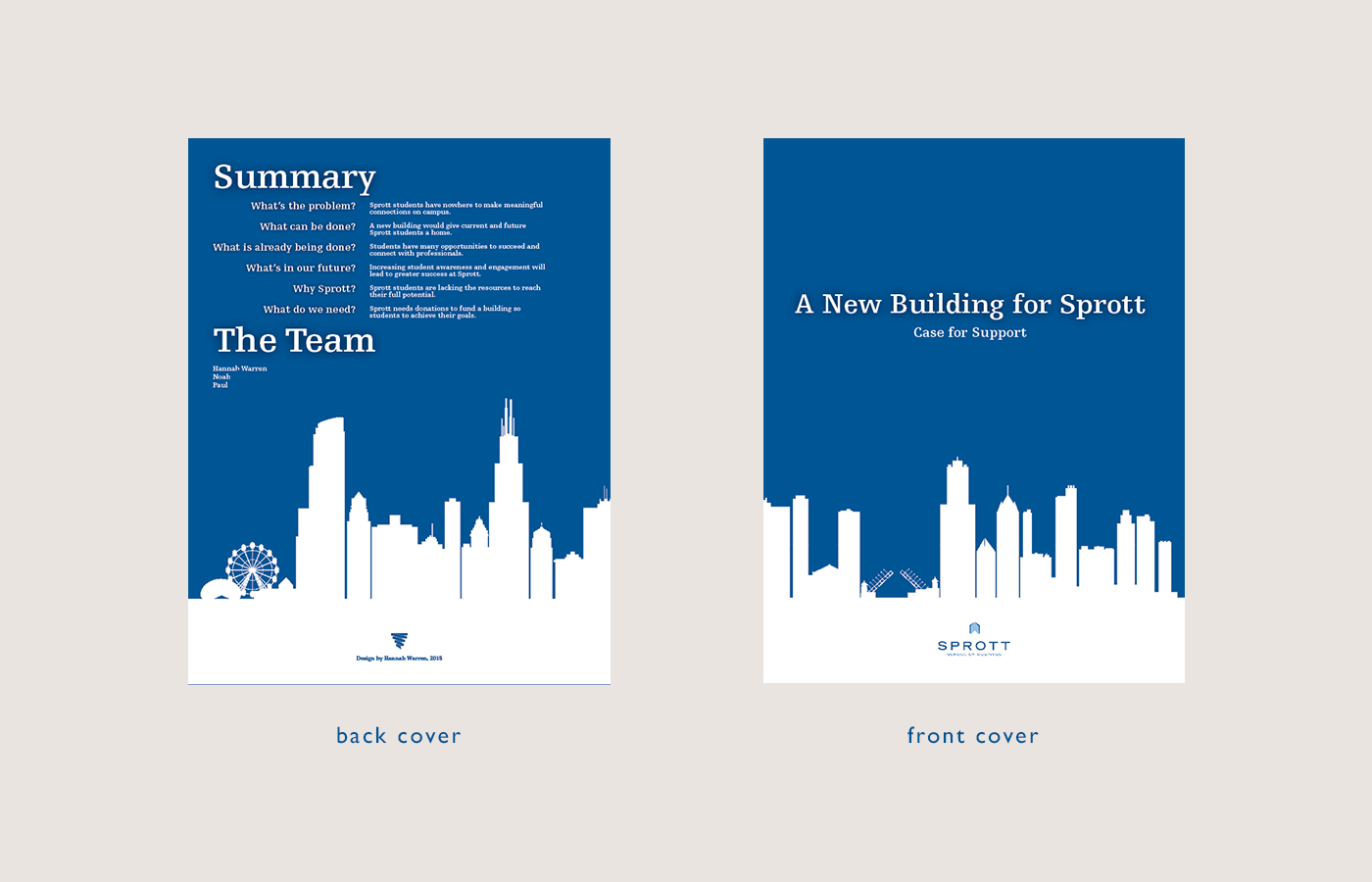 The inner pages were designed to give potential investors enough information without being too heavy. The text is a large size for ease of reading, and is written in columns to make reading easier.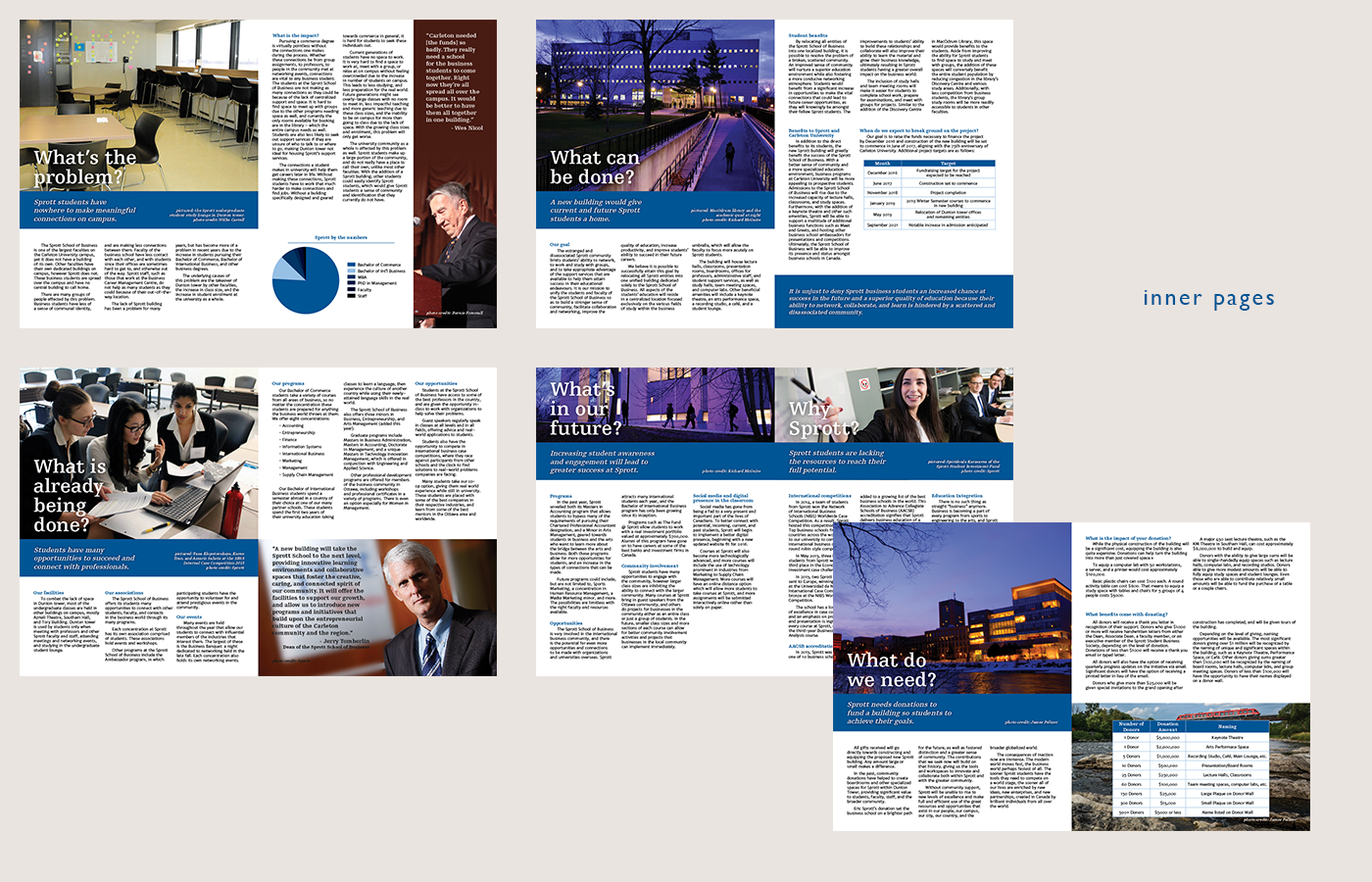 Quotes from a key investor and the Dean of the school were included to show the severity of the problem, and a graph showing those most-affected by the problem was given on the first page. The large photo and text allow for the context of each page to be known, and each subtitle gives a 10-word summary of the question posed on each page. This information is also summarized at the back of the booklet.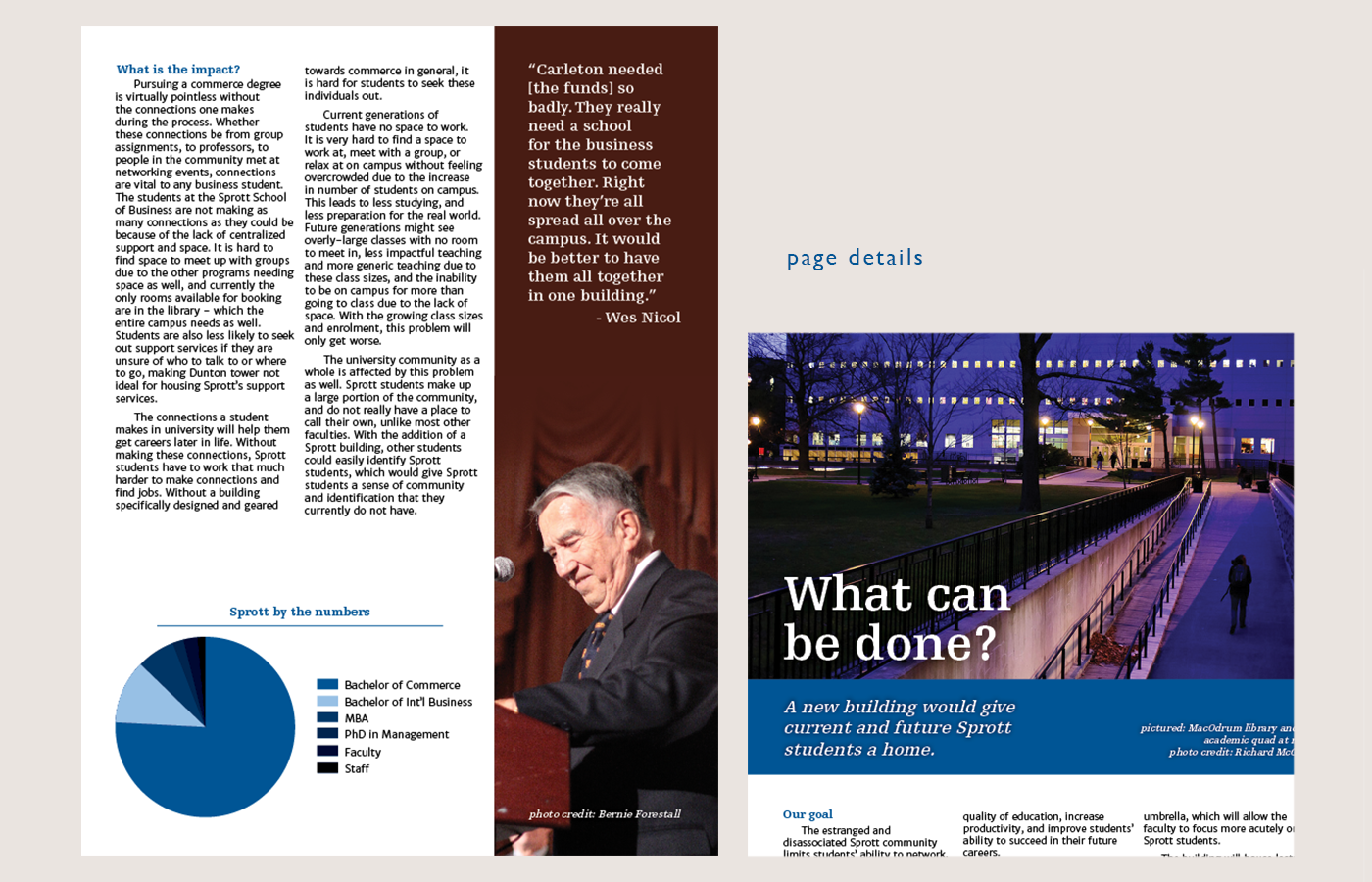 One element of the assignment was to do a 2-minute presentation in front of the team of staff running the case to symbolize a presentation to investors. The following slides were used to demonstrate the point, and a question and answer period was held afterwards to clear up any confusion or further questions. 
The idea for the presentation was to show the impact of the new building in terms of what could be done after students graduate. Text was used very sparingly because of the rapid-fire nature of the presentation.