Probably one of the most exciting things I've worked on at Versature to date is the branding for our most innovative product launch: Insights. Insights is a range of products designed for the average user to take advantage of their organization's call data without the need for additional costly systems or precise technical know-how. This product line includes services like long-term storage of call recordings, to customizable dashboards perfect for sales teams.
Research
First, I did some research into what other companies were doing for their AI offerings, and what other SaaS companies' branding looked like. Overall, I concluded that the designs were simple and involved gradients or multiple colours. Rainbows and simple line art horizontally next to text was very popular.
In total, I came up with 3 ideas for where the branding could go. The first was to use the existing Versature logo with the dolphin, but alter it so that it was an octopus or an elephant instead. Elephants never forget, and octopi are great at solving problems.
The second was to use the dolphin imagery but add a couple more dolphins to symbolize communication and data coming together.
I'm not going to show either of those ideas here since they were not well received (I had a few complaints of it looking like the dolphins were mating, even though I don't see it).
What did win over the executive team and development team was the third option, which combined the style of existing branding along with the trends I had seen in the industry. With some tweaking, this became the final Versature Insights logo.
The Waves
The symbolism of the waves is threefold:
First, the waves symbolize actual waves to go with the dolphin theme, and especially in the primary Insights logo, the three blues chosen make it look like waves.
Second, the waves also symbolize sound waves, as all of the Insights products are about using call data and sound to make better business decisions.
Third, the waves also symbolize data itself. Especially with the Performance Wallboards (the standout product of the line, in my opinion), call data is shown graphically in gauges and other charts.
Sub-branding Marks
As can be seen in the mockup above, each sub-item of Insights has its own circular logo. These circular logos are comprised of three waves, of varying amplitudes and colours. No colour/wave combination is repeated more than once, and each sub-logo has one of the three main blues, which separates it into a category based on what the Insights product does with call data.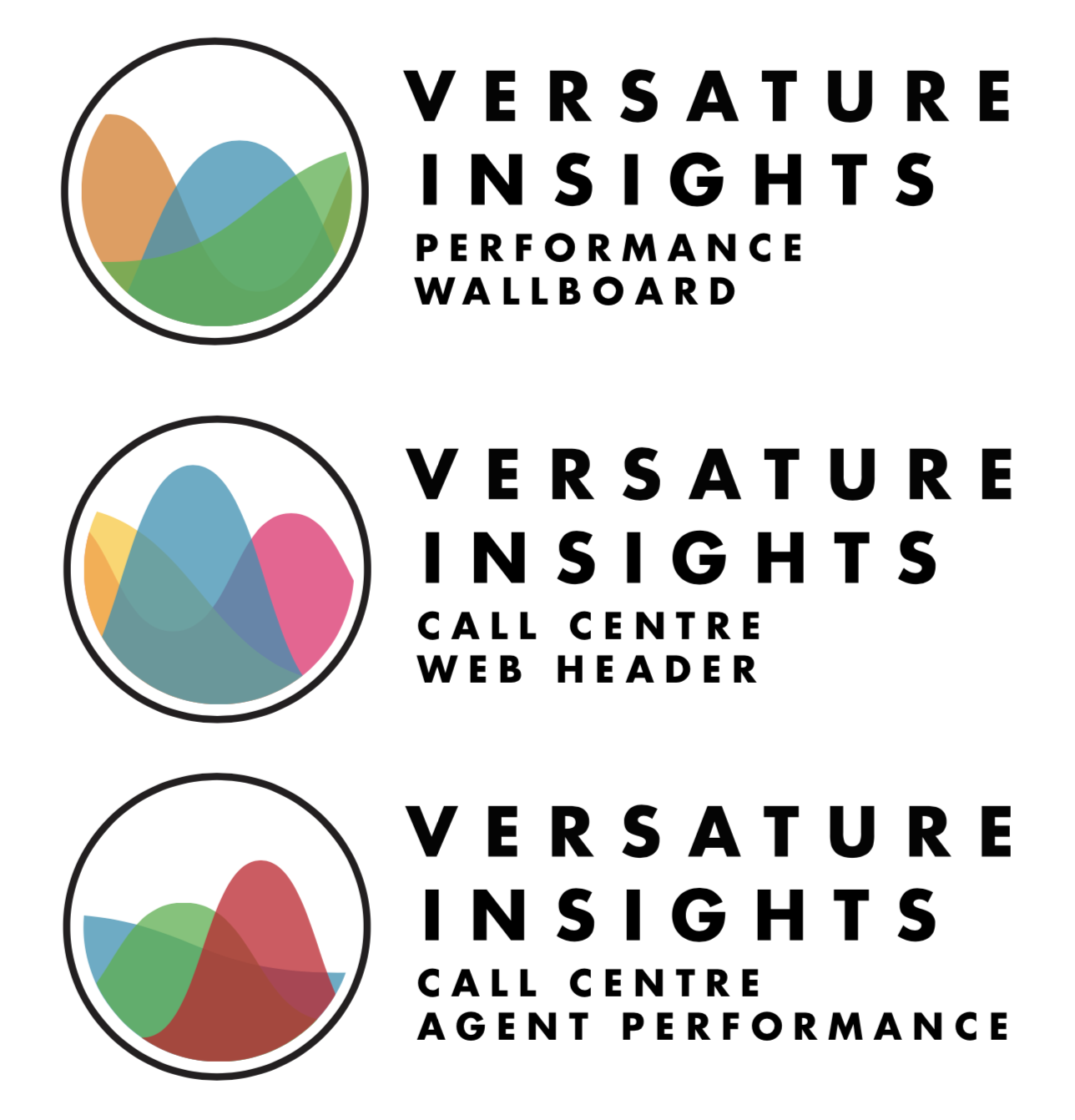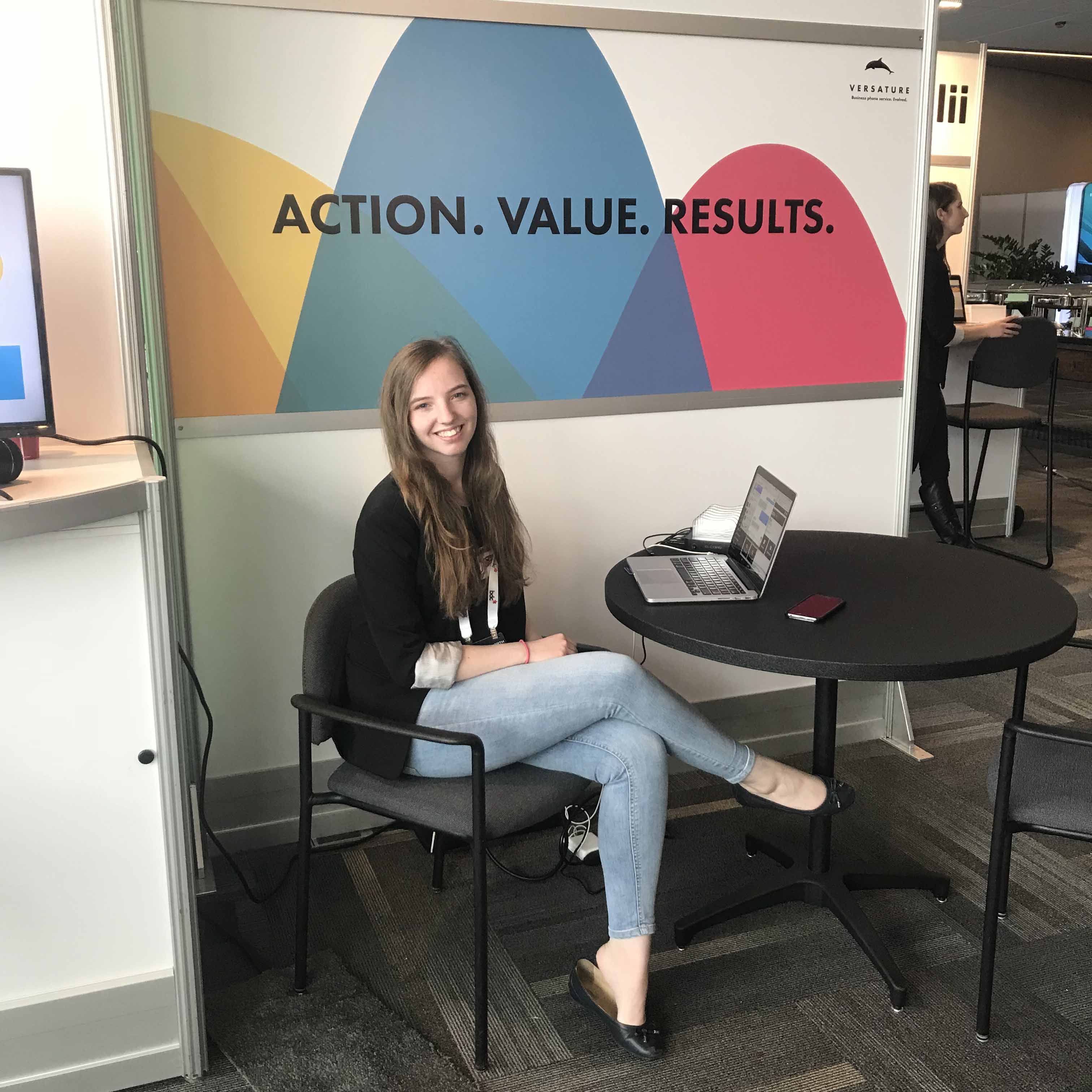 Use of the Waves
To tie the marketing in with the rest of the branding for Insights, the same waves motif is used on both the landing pages and on supplementary materials. One of the best cases where this is shown is on a recent booth at SaaS North, where Insights was our main feature.